Book Review # 29: Dangerous Girls by Abigail Haas
Copy: Hardcover
Number of Pages: 388
Date Published: July 16, 2013
Publisher: Simon Pulse
Rating: 
It's Spring Break of senior year. Anna, her boyfriend Tate, her best friend Elise, and a few other close friends are off to a debaucherous trip to Aruba that promises to be the time of their lives. But when Elise is found brutally murdered, Anna finds herself trapped in a country not her own, fighting against vile and contemptuous accusations.

As Anna sets out to find her friend's killer; she discovers hard truths about her friendships, the slippery nature of truth, and the ache of young love.

As she awaits the judge's decree, it becomes clear that everyone around her thinks she is not just guilty, but dangerous. When the truth comes out, it is more shocking than one could ever imagine…
As always, I tried to keep a cool head. It worked! (and for a very long time too). Until the truth happened, and all my composure flew out the window. Good heavens.
Wouldn't we all look guilty, if someone searched hard enough?
Dangerous Girls narrates the events surrounding Elise Warren's murder, We are given a history of Elise and Anna's friendship, as well as a strategic show of fragmented accounts leading to her death. Fingers point to Elise's best friend, Anna. Despite her denial, the prosecutor seems fervent to prove her guilty. What really happened during the night of Elise's murder? As far as the story goes, everyone knew Elise as a lovable and carefree girl. Who would want to kill her?
Do you remember how you fared in your social lives back in high-school? Whether you preferred reading or studying, over sneaking outside and getting drunk at parties? Well, none of that's actually important, but you have to know that this book clearly focuses on the latter.
The plot and the characters are nothing new, but the way Haas managed the pace of the story completely changed everything. Elise is the girl we're all familiar with in the movies. She's a bundle of loose energy that grows on everything fun and reckless. She lives for parties, hook ups, and breaking rules. On the other hand, Anna appears almost soulless, until she meets Elise. Only after meeting Elise did she try living in the moment. Take my word for this, despite those average-sounding traits, these two characters are actually very, very complex.
I thought the descriptiveness of the trial was quite fitting, when one considers the audience the book is targeting. Though nothing compared to those in Picoult's stories, I still appreciated the plainness of it all – more brief and concise presentations and less beating around the bush. Court proceedings are fast-paced, and although there are only a few of those cross examination banters (which I love), I was not in any way dissatisfied. I was still drawn to Anna, for all that she lost, and for every painstaking judgment she's forced to endure.
Except she's gone, and I'm alone again. And so the blame – the great weight of it, the months of media speculation and the fury and bitter, seething outrage – falls entirely on me. Some days, it's like I'm drowning in it, like I'll never see the surface again. She was always the one to pull me up, my hand to hold when it felt like I was going under. She saved me, and now she's gone. How am I supposed to get by on my own?
I was never in any state of confusion, except of course when I grappled for clues about the killer. I don't believe I was ever bored while reading this. I think it's because the story doesn't fixate itself on the crime, nor does it try hard to stretch a mystery. It explores relationships, and carefully builds the groundwork for the ultimate revelation.
No amount of adjectives can describe my current state after finishing such an unsettling story. Many times I thought I was having an epiphany. Many times I shouted "I knew it!". Many times I lost hope while imagining less satisfying endings, after snippets of the truth are brought out in the open, but I was wrong in every occasion, and that's what satisfies me the most.
I loved everything about this book. It's wild. It's jarring. It's twisted. It had me hanging by a thread.
and that ending…
This novel is a mind meddling, reality wrecking, stupefying brain scam. I loved it to bits.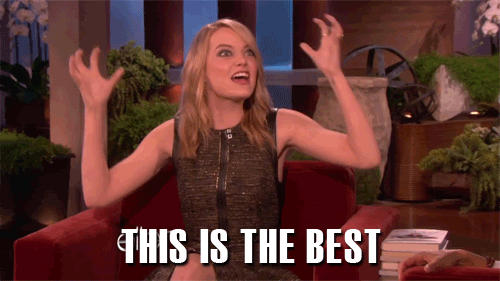 Favorite Quotes from Dangerous Girls
Wouldn't we all look guilty, if someone searched hard enough?
Any one of us could be made to look a monster, with selective readings of our history.
I can't help my mind skipping over the here-and-now and racing on, to what might come next. Consequence and regret and other might-have-beens: plotting out every angle and scenario, knowing all along that the path I take means missing something else.